TCR Australia
Lakes Business Park
Suite 4, Level 3, 2B Lord Street
Botany NSW 2019
PO BOX 897
Mascot NSW 1460
Tel: +61 02 9695 7665
hr.au@tcr-group.com
Corporate Website: www.tcr-group.com
Our Australian business, TCR GSE, has an operation spanning across 36 airports including 6 workshops at all major airports across the country. We attribute our continued success to a culture of team work and collaboration, and hold a deep understanding that our growth and success would not be possible without the professionalism, skill and dedication of our Technical teams working on the front line and on the tools.
We employ over 80+ employees, consisting of technicians and GSE experts, professionals and dedicated staff on a full-time, part-time basis.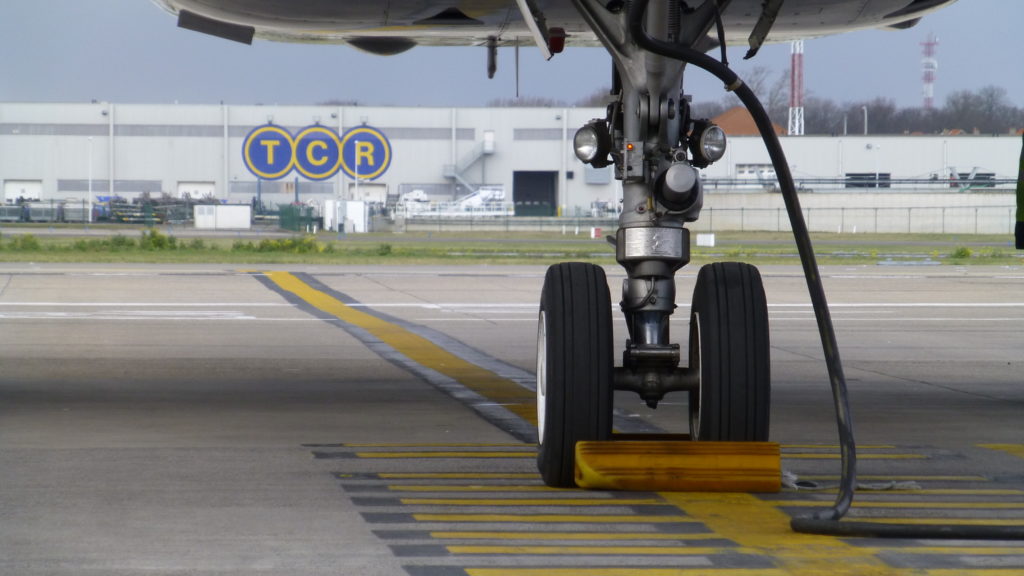 TCR Group
TCR is a world leader in rental and maintenance of Ground Support Equipment (GSE). We make sure that large logistics companies and airlines always have operational vehicles ready to serve. From Belgium to Australia, from luggage tractors to airplane tractors. Thanks to the wide variety of equipment and customers, TCR offers jobs for people who are not afraid of a challenge and want to work in the vibrant environment of aviation. TCR Group is present in 20 countries, over 130 airports, employs 1.300 people and manages over 30.000 units of equipment.
What is GSE?
GSE, or Ground Support Equipment are all motorised and nonmotorized vehicles at the airport used on the tarmac. These vehicles support the logistics service between two flights, make sure that landing and take over are possible, safely and on time. The equipment is used for passengers to get on and off the plane, ensures that luggage can be loaded and unloaded easily and that the plane is pushed backwards at the gate.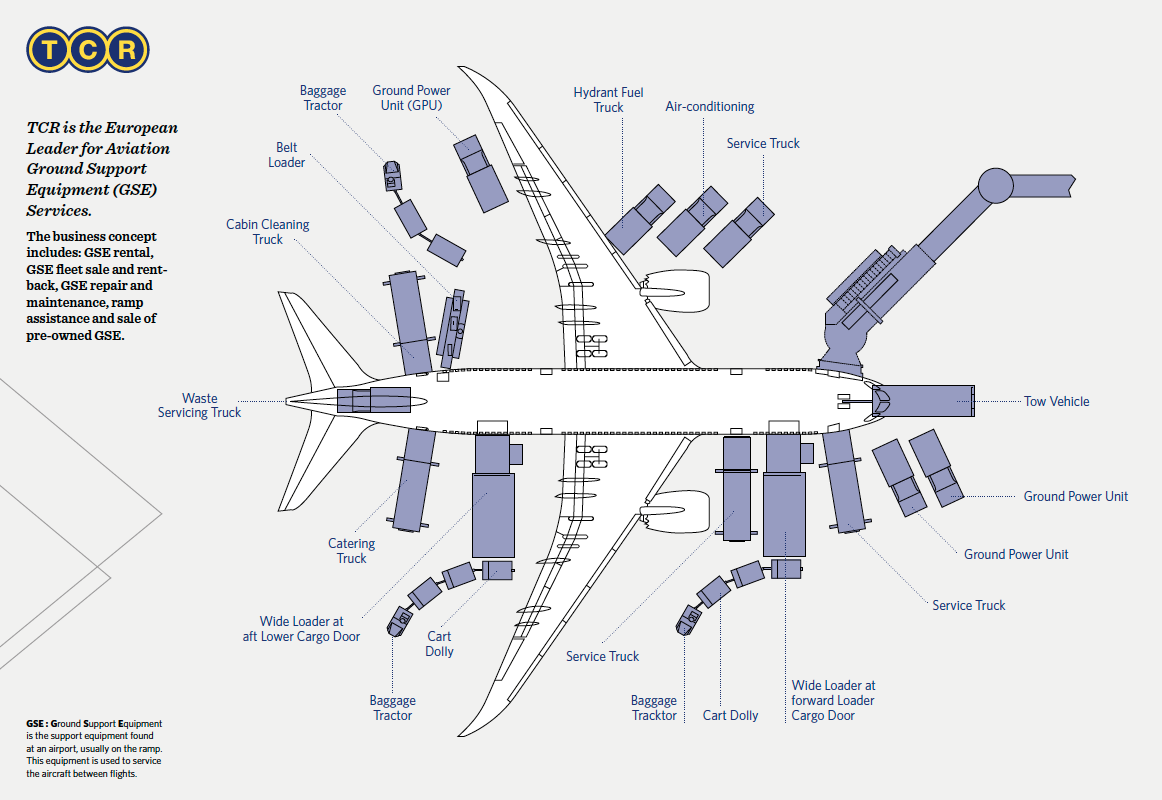 At TCR we take care of our employees
Monitoring our health and safety is therefore our absolute top priority.
We have defined 5 safety principles that should be in the DNA of every TCR employee.
These principles are the cornerstones on which we build within the TCR culture to achieve our goal "Zero Harm".